The Ahmad Law Group provides legal services in the areas of business and immigration law. We provide counseling in a variety of matters in both of these areas. It could be forming a business entity in the United States, buying an existing business, shareholders buy-sell agreements, international business transactions, advice as corporate counsel or resolution of dispute if one arises during the course of business.
In the area of immigration law we provide counseling in various areas such as individual (family) or employment based visas, investing in the United States to get a green card through the EB-5 visa, L-1 visa or E-1 and E-2 visas. Although we offer legal services for family based visas, our focus is on corporate and employment based immigration for multinational corporations and individual investors, engineering, computer and telecom industries.
Our dedication to service and professionalism has gained us the continued trust of our clients. As a result of that trust, most of our clients come through client referrals.
Our goal is to provide efficient, accurate and high quality legal services to our clients. We go out of our way to update our clients and answer their questions and concerns about their pending cases.
Business Law
Business Formation

Contracts

Shareholder Buy-sell Agreements

Joint Venture Agreements

International Business Transactions

International Arbitration

Corporate Counsel

Contract Disputes

Business Fraud

Civil Litigation

Alternate Dispute Resolution
Immigration Law
Employment-Based Visas

Investor Visas

Family - Based Visas

Immigrant Visas

Non-Immigrant Visas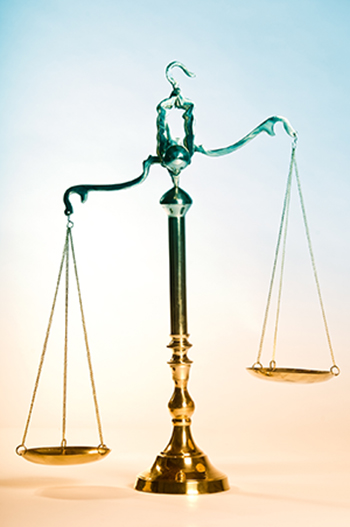 Law Offices of Khalil Ahmad
The offices of the Ahmad Law Group have well qualified and experienced attorneys, associates and paralegal staff.  Our attorneys and associates have experience in business and immigration law matters ranging from 20-30 years.  They have all graduated and /or obtained masters degrees in law from recognized United States Law Schools.  They are members in good standing of the California state bar and are licensed to practice before all California courts, including the Supreme Court and federal district and circuit courts of appeals.
Call us today for a Legal Consultation
(858) 481-5606
Testimonials
"To Whom It may concern
I am immensely pleased with the work done by Khalil Ahmad and associates, for my H-1B visa processing and Green card, for my wife and myself. I had no idea that it can go so smoothly and without any difficulty. In my opinion this group has vast experience and polite way as well as reasonable charges. Thus all I can say is, if I had to recommend to any of my family members or friends would say these guys do the best job. "
 -  Tanvir Salam, MD., FCCP
"We have been working with the law offices of Khalil Ahmad and Juanita Zer for several years now. We truly appreciate all that they do and their dedication to providing the best for their clients"
-  Tiffany D. Mousa, Executive Administrator, Hospital Specialists, P.A., Jacksonville, FL
"Law Offices of Khalil Ahmad have been my preferred attorney for me and my family for more than 10 years. They helped me to obtain my H1B visas and finally Green card recently. Eventhrough we are separated by several hours of time different and the whole Pacific, I never felt I was at a disadvantage. All communication was done clearly and in a timely manner either over the phone or by email. I felt that they care about my cases as if I was their own family members. I know in confident that they always do their best to help their clients. I recommended Law Offices of Khalil Ahmad to my family and friends because I want them to have the best attorney and I will continue to recommend them in the future."

-  Samuel Lui, Honolulu Hawaii
"Thank you very much for all of your effort. Law Offices of Khalil Ahmad, you are a great immigration attorney ever since I applied for my working visa 8 years ago and now I received my Green card. I really appreciated your commitment and making the process painless. You have been very professional and answered all my questions quickly and accurately. Over the years, I have referred number of my friends to you because your are trust worthy and I will continues to do so."

-  Jane Wong, San Diego, CA
"This is to certify that we have been taking services from Juanita and Khalil Ahmad for about 10 years. Khalil has handles various immigration cases for us and produced desired results. We are pleased with his services and especially satisfied with Juanita's professional and to the point guidance. Shivam Jit Sharma President Trans Techno Infoway, Inc."

-  Cypress, CA
We are glad to provide the following statement:
"We have been using the services of Mr. Khalil Ahmad's Law Firm for the past several years for our corporate Immigration petitions. Their services are excellent and very professional, and we consider their services a good luck as all of our Immigration petitions have been successfully approved through them."

-  Sohail Kamal President Infinite Spectrum Solutions, Inc. San Diego
Solana Beach, CA
990 Highland Drive
Suite 104-B
Solana Beach, CA 92075
858.481.5606
Orange County, CA
26632 Town Center Drive
Suite 300
Foothill Ranch, CA 92610
949.420.3680